Main Content
HP Search By Map
34102
Olde Naples
Aqualane
Shores
Port Royal
Royal Harbour
Golden Shores
Lake Park
Coquina Sands
Future Four
Seasons Residences
34103
Seagate
Park Shore
Moorings
34108
Pelican Bay
Bay Colony
Pelican Marsh
Naples Park
Beachwalk
Conners
Pine Ridge Estates
Future Ritz
Carlton Residences
34105
34109
Livingston
Woods
Tiburon
Pelican Marsh
Stonebridge
34110
Talis Park
Mediterra
Audubon
The Dunes
Of Naples
Kalea Bay
34119
StoneCreek
Riverstone
Vineyards
Quail West
Quail Creek
Oakes Estates
Logan Woods
34113
34114
Televiso Bay
Isles Of Collier Preserve
Lely Resort
Fiddler's Creek
Naples Reserve
34134
34145
HP Welcome
The DiMare Group, powered by Keller Williams is a leader in luxury real estate representing our clients in the sale, purchase and management of some of the world's most beautiful homes. "When we were creating The DiMare Group our goal was to build a luxury concierge service where our clients real estate, construction and investment needs could be met in one place by an award-winning team focused on exceptional service and results. That's how we continue to grow today." -Marissa DiMare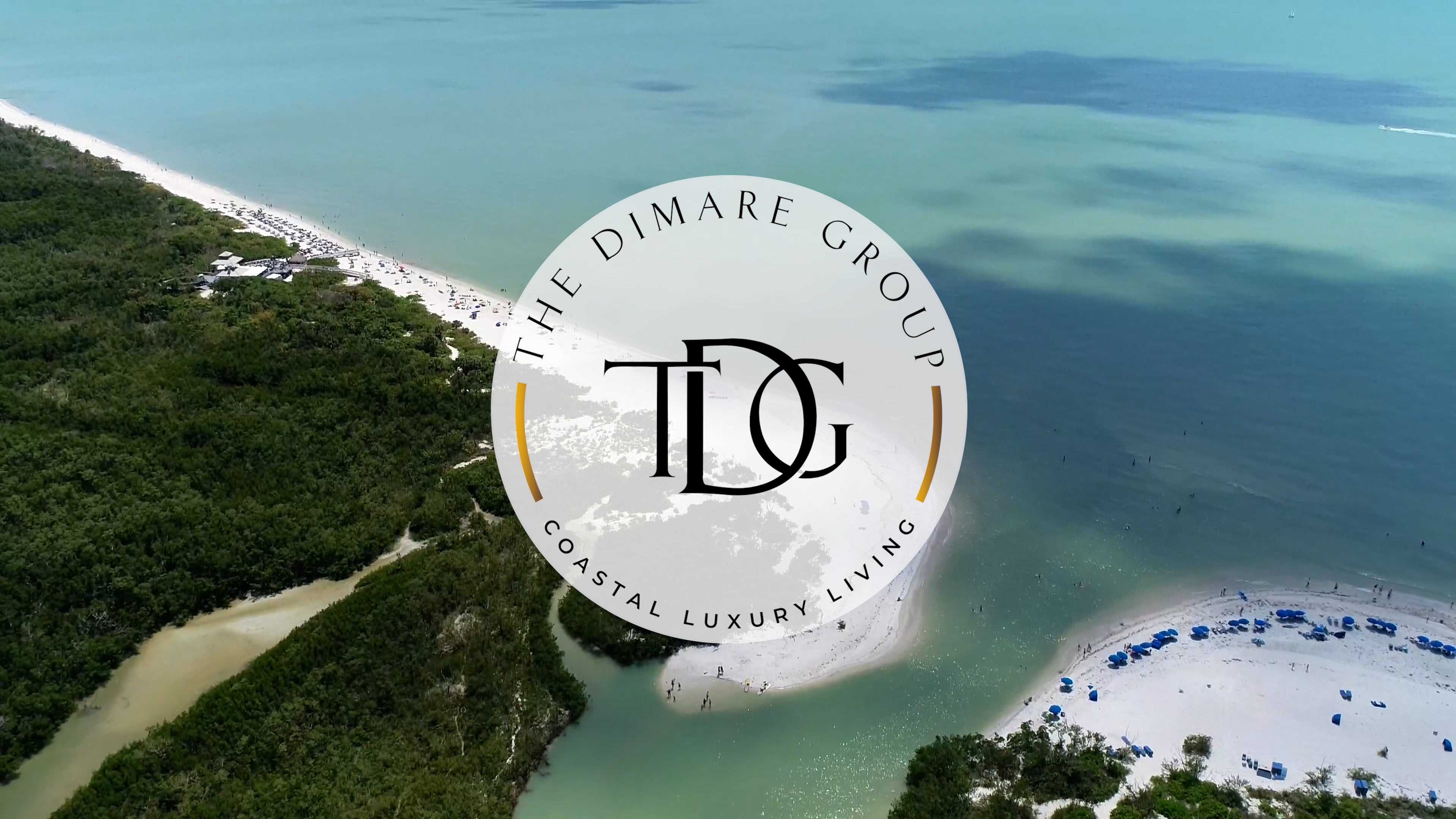 HP Testimonials
When I finally convinced my husband to seriously look at houses with me, there wasn't even a second of hesitation- we knew we were going with the DiMare Group. We know Marissa and her work ethic and we were excited to work with each member of her team. From the moment Jenna pulled up, we were instantly happy to work with her. She listened to us every step of the way, weighed in as we needed her, and was just as happy on Closing Day as we were. The dream team at the DiMare Group didn't stop there- Tara and Jodi were instrumental in making sure we were supported every step of the way. I don't foresee us ever leaving our new dream home, but if a vacation home is down the line- we're only working with the DiMare Group!!
- Clients
My husband and I are happy to recommend Marissa DiMare and the DiMare Team to prospective buyers and sellers. Our out of state homebuying experience was a lot less stressful thanks to Marissa. Whether meeting us at sites or Facetiming us when we were in NJ, she worked tirelessly showing us a variety of different properties in Florida. She is extremely responsive to questions, texts and emails. We have the highest level of confidence in Marissa and you can too!
- Clients
Marissa and Tara were a pleasure to work with. They attended to every detail. The preparation for sale was expertly done, the marketing and planned launch, timely, resulting in a very quick sale at a very fair price. I would highly recommend the DiMare Group for their expertise and professionalism.
- Clients
I cannot say enough about the DiMare Group. I bought our first home with their help and guidance. Marissa and her team of caring, helpful and complete professionals held our hand throughout the entire process. They listened to our needs and we closed on our 'Dream' home in four weeks! We are so happy and still pinching ourselves. From financing, renovation, moving and even flood insurance they offer a complete service and always were there for our questions - even the nutty ones. We felt like we were part of the family and consider them to be good friends.
- Clients
Marissa and Tara are really the best. This is the agency to engage if you want results and a broker and agents who will represent your best interests, effectively navigate and advise you through the complexities of selling or buying a home. I am not a person to write many reviews, I am doing this because I was so very impressed with the professionalism, experience and attention to details from this company. Very astute on fair market value determination and getting all parties to closing. As a business person I was so very impressed.
- Clients
Our experience with Marissa and her team was nothing short of WONDERFUL! She presented professionally, outgoing, knowledgeable and most importantly willing to work with US within our timeline as we were trying to also navigate a move to the Gainesville area at the same time we were leaving Naples. ( but had NO housing prospects at the time) She was available each and every time we had a question, whether we texted, emailed or called, and helped us to navigate through both the selling and getting things ready for the purchase up here as it was VERY quick! She was patient and kind, put up with the 3 fur kids that greeted her each time she arrived, and gave us everything we needed to prep the house for showings and the open house! We would highly recommend her and her Team- Tara was always there if Marissa was with a client, so we were never left hanging......Having bought and sold many homes over 21 years in different states, by far Marissa rises to the top of the realty group and in the Naples market which is aggressive and more realtors than residents LOL that is HUGE! BTW- she put our house on the market on a Friday at 7:30 pm, we had multiple offers before 10 am Saturday one of them being the offer that we accepted for well over our asking price. The open house that same weekend on Sunday brought more offers, so the house essentially sold in 2 days all thanks to Marissa!!
- Clients
I truthfully can't say enough great things with my experience buying my first home with the DiMare Group at Keller Williams. I was hesitant at first because I was unsure of the process and didn't know what kind of house I imagined myself in- but Marissa made me feel comfortable and took me from A-Z! She took her time to listen to what kind of houses I liked and always respected my budget, interests and concerns. She isolated the best neighborhoods with houses I loved and was completely honest with the pros and cons of each. In no time at all, she found my dream home that was within my budget with better features and amenities than I ever imagined for my home. Marissa and the DiMare Group were with me though the entire process- no question, phone call, text or email was ever left unanswered. Once you're a DiMare group client, you can trust that they will help you with your needs even after you close. I'm thankful to Marissa for sharing her contacts for my home improvement needs, and her tips and tricks she's learned through all the years she's been in the real estate business. I couldn't be more excited to be a homeowner with a home investment value that makes me feel more financially secure. Thank you Marissa, Darren, Tara and whoever else from the team that helped me along the way.. If you're looking to buy a home for yourself or investment property, go with the DiMare Group! You'll thank yourself later.
- Clients
It was truly a blessing that we were put in contact with Marissa and Tara. Due to my brother-in-law's unfortunate circumstances & health issues, I was the lead on selling his Florida house. Marissa & Tara jumped through hoops to insure a smooth sale & closing. I would highly recommend them. It was a pleasure dealing with them.
- Clients
There is no better team to assist you with a smooth, incredibly profitable, seamless sale of your current home as well as find you your absolute dream home than The DiMare Group! Our family needed it all! Not just a well maintained newer home with four large bedrooms and a two car garage in a quiet beautiful neighborhood on the water, but we needed parking for 5 cars, newer bulkhead to fit our boat and jet skis, a deep lagoon with quick and easy access to the bay, a built in pool, and a low maintenance deck...during a global pandemic! No problem! They found it and had our current home sold without a sign, thirty thousand over original asking price and we were allowed to stay two weeks after our closing before we moved into the new home!
- Clients
My wife and I found Jodi by chance while driving around Ocean county. At the time we were working with a realtor that we didn't feel was giving us the right information or advice. I happened to call Jodi looking for more information on a home and she was everything we'd needed to get our process going. Jodi was communicative, knowledgeable, patient and most important willing to help us through the process. There were times where Jodi took it upon herself to help me take care of some tasks that needed to be completed to get to closing. I never thought I would be a homeowner and there were times during the process where that sentiment felt stronger than ever. Jodi got us to the finish line and enjoyed the moment with us at closing. I wish nothing but success and continued progress for her and her business, she deserves every bit of it. Wonderful dealing with Jodi! She's fun, energetic and knowledgeable! I've used many realtors but she's one of my favorites! She makes shopping for a house so fun!
- Clients
HP Work With Us
Marissa DiMare and her full time partners are knowledgeable, available and professional every step of the way in order to achieve optimal results for you.